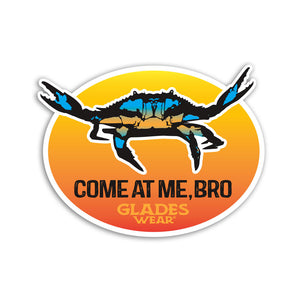 Everything the Everglades will either bite, pinch, sting, stab or maul you. Come getcha some.
This 4.5" x 3.43" sticker is designed to withstand scratches, rain, direct sunlight and even your dishwasher. Slap this puppy on your skiff, truck window, outboard, water bottle, swamp buggy, laptop, cooler, significant other, forehead, and whatnot.
All sticker sales are final -- no returns.