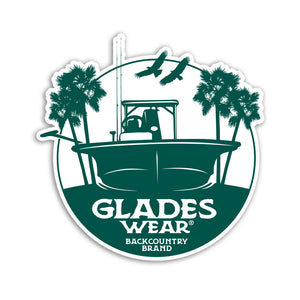 If there's anything better than swinging a little skiff through a sub-tropical angling paradise, we sure don't know about it.
This 4.5" x 4.5" sticker is designed to withstand scratches, rain, direct sunlight and even your dishwasher. Slap this puppy on your skiff, truck window, outboard, water bottle, swamp buggy, laptop, cooler, significant other, forehead, and whatnot.
All sticker sales are final -- no returns.