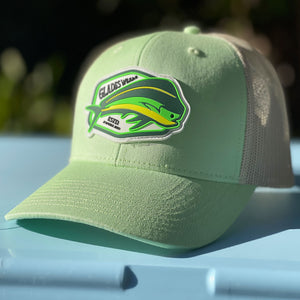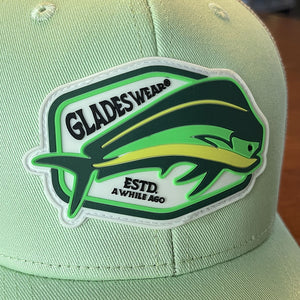 Product image 1

Product image 2

This one's for the folks who prefer deep blue water and the electric speed and violence of big Mahi Mahi.

Our structured trucker hats feature 6-section, cotton-twill panels and mesh backs for superior breathability in hot weather.
The hats are pre-curved and feature eight rows of stitching. The Buckram-fused front panels stand up taller and the mesh sections are more spacious than traditional baseball caps for a comfortable fit that stays snug even at full throttle.