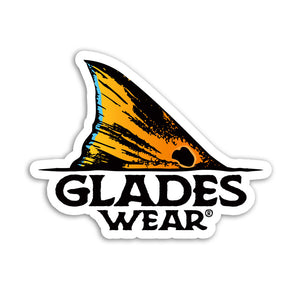 Nothing gets the heart pumping more faster than a big redfish tail waving in shallow water. Except for many big redfish tails waving in shallow water.
This 5" x 3.75" sticker is designed to withstand scratches, rain, direct sunlight and even your dishwasher. Slap this puppy on your skiff, truck window, outboard, water bottle, swamp buggy, laptop, cooler, significant other, forehead, and whatnot.
All sticker sales are final -- no returns.